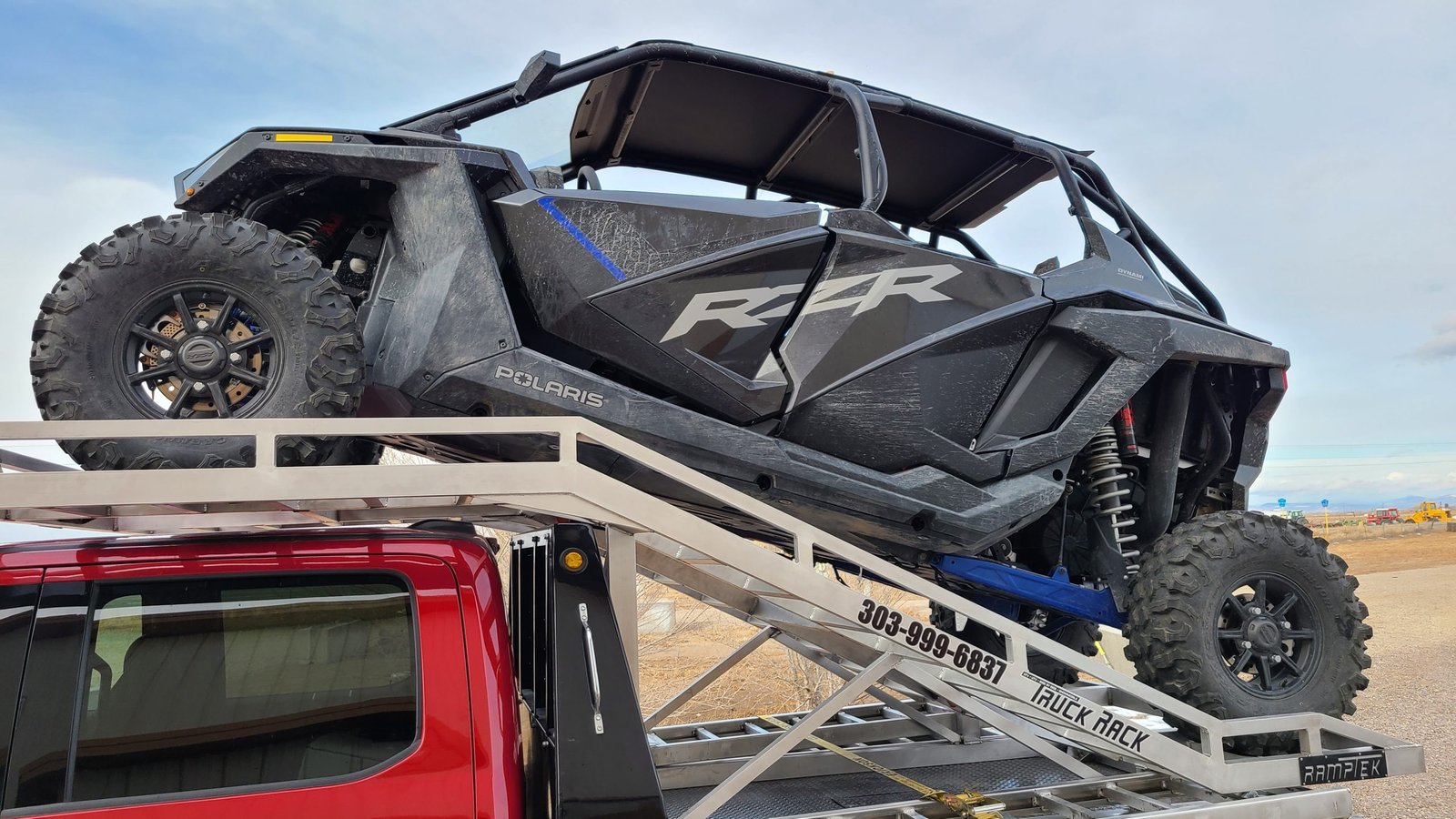 Enhance your off-road adventures with side by side vehicles like ATV, Polaris UTVs, and Razor models. Explore rugged terrains with ease and add functionality with accessories like truck racks, decks, and turnbuckles for secure transportation. Find the perfect accessories for your side by side or ATV at Truck Rack for an unforgettable outdoor experience.

Simplify Your Camping Trip with RV & UTV Hauling Truck Racks: Keep Your UTV Secure with 8000 lb Hold-Down Force Ratchet Straps. Choose from 10 or 12-Foot Aluminum Bi-Fold Ramps.
Take Your UTV to the Next Level with Our Truck Racks, and Drive Your Truck and UTV Anywhere You Want. Upgrade Your Truck with Affordable Steel or Aluminum Racks. Transport Your UTV with Confidence and Explore the Wilderness.
tRUCK rACKS/DeckS, Side by sides, UTV and TRAILERS

This video demonstrates the tips and the full process of loading your UTV onto the truck, After watching this video you can load your UTV to the truck like a pro and in no time.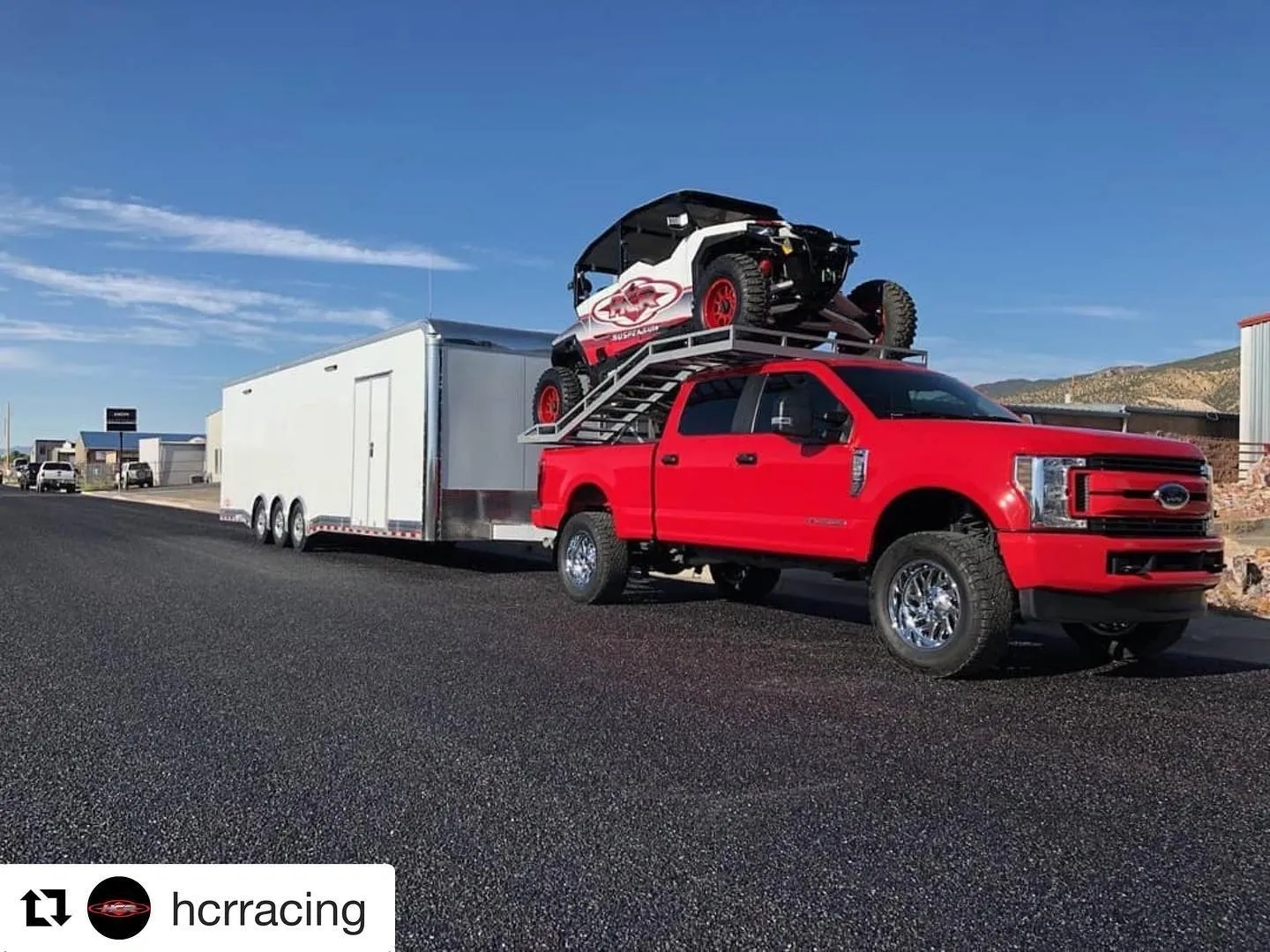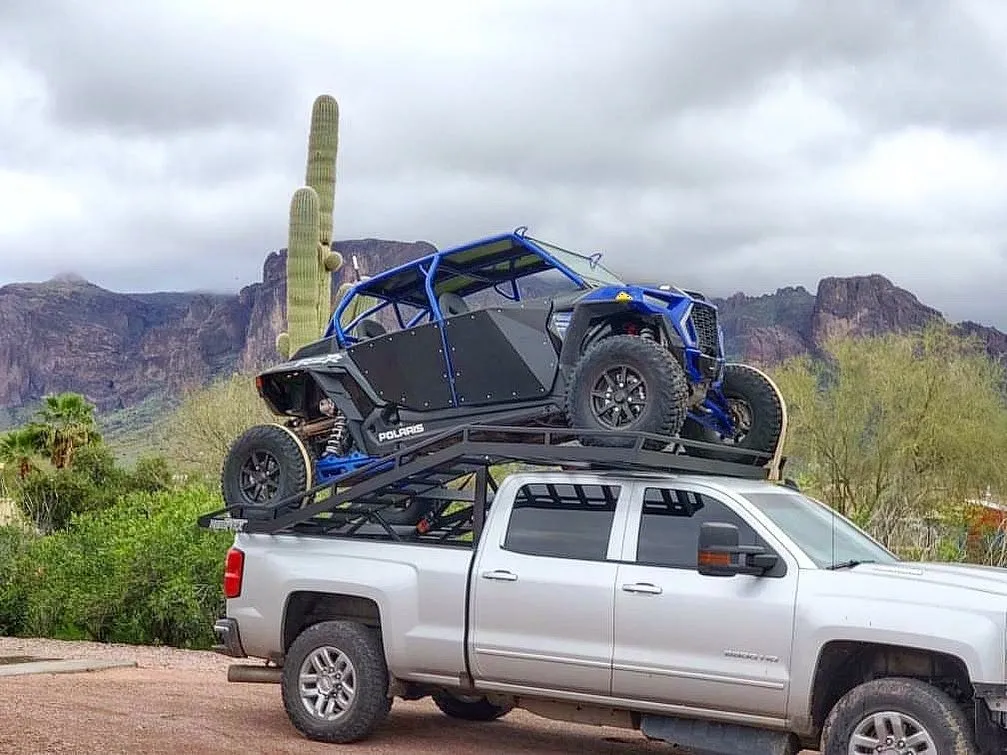 TRUCK RACK with Aluminum Ramps, and Trailers WITH "No Lift" ramps for Maximum Convenience
 The Truck Rack with Aluminum Ramp makes it easy to haul your Side by Side – Loading and unloading your Polaris RZR, Polaris Ranger, Polaris General, Can-Am Maverick or Commander, Kawasaki, etc. on our Trailers and Truck Racks is a breeze.